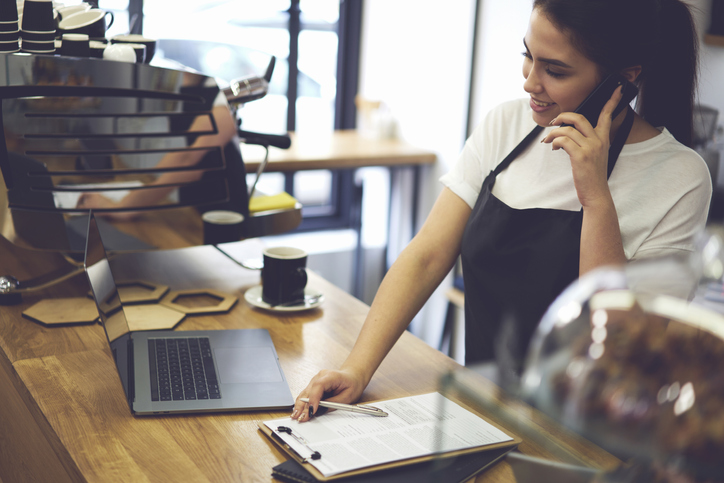 ---
How to Get a Woman-Owned Business Certification (full guide)
February 28, 2023
If you're a woman business owner, having a Woman-Owned Business certification can significantly increase opportunities for your business and help your company grow. 
The certification gives you access to valuable resources and increases your opportunities to win corporate or government contracts.
Here's a complete guide with everything you need to know to get started with a women-owned business certification:
WHAT IS A WOMAN-OWNED SMALL BUSINESS (WOSB) CERTIFICATION? 
The Small Business Administration (SBA) created the Woman Owned Small Business Program (WOSB) as a way of giving businesses owned by women easier access to the resources they need to grow. 
The SBA provides a list of contracts for eligible industries for women-owned small businesses that are underrepresented. 
The Economically Disadvantaged Woman-Owned Small Business (EDWOSB) certification is a subset of the Woman-Owned Small Business (WOSB) program. 
Joining the Woman-Owned Small Business (WOSB) program makes a business eligible to compete for federal contracts promoting women in business.
BENEFITS OF CERTIFICATION
The key benefit of certification is that, as a WOSB or EDWOSB, when you join the Women-Owned Business Federal Contracting Program, your business becomes eligible to compete for federal contracts set aside for WOSBs.
To help provide a level playing field for women business owners, the government limits competition for specific contracts to businesses participating in the WOSB Federal Contracting Program.
A woman-owned business certification suits the public sector, such as the government and private sectors, where contracts can be set aside for more opportunities.
These contracts are for specific industries where women-owned small businesses (WOSBs) are underrepresented. In addition, some contracts are restricted further to economically disadvantaged women-owned small businesses (EDWOSBs). 
The certification process for WOSB/EDWOSBs has changed. Firms can no longer self-certify with the SBA.  Instead, firms applying for the WOSB/EDWOSB certification must go through the SBA's more comprehensive process.  The updated regulations allow more qualified small businesses to participate in the program. 
WOMAN-OWNED BUSINESS CERTIFICATION REQUIREMENTS
To get your certification, you must qualify as a women-owned business. Here are the requirements: 
You must qualify as a small business based on SBA size standards. See if you qualify

here

.

Your small business must be at least 51 percent owned and controlled by women who are U.S. citizens.

Women must make long-term decisions related to their business

Women must manage the day-to-day operations 
For your small business to qualify as an economically disadvantaged business or EDWOSB within the women's contracting program, you must: 
Meet the requirements of the women's contracting program

Be controlled by one or more women

Have a personal net worth of less than $850,000

Adjusted gross income averaged over three years of $450,000 or less

Must have $6.5 million or less in personal assets
HOW TO GET CERTIFIED
Woman-owned small businesses can apply for certification through third-party certifiers (TPCs).  Four authorized third-party organizations provide WOSB and EDWOSB certification:
Once approved through one of these four TPCs, you must upload your proof of citizenship and TPC-certified documentation to WOSB.Certify.sba.gov before bidding on WOSB set-aside contracts.
FREE WOSB TRAINING WEBINARS
The SBA offers several webinars and training that cover topics related to WOSB and EDWOSB. These training sessions are voluntary, so you must register and wait to receive guidance from WOSBTraining@sba.gov.
There are several topics, so find the session that best matches your needs:
Certifying for the First Time: For firms that are looking to get their Woman Owned Small Business Program Certification for the first time through beta.certify.sba.gov, register for WOSB Certification Eligibility and Application Process Webinar
Ready to recertify? For firms that are nearing their program recertification in the next 30 to 120 days, register for Continuing WOSB Federal Contracting Program Eligibility:
Officers and Partners Process Education: For contracting officers and SBA resource partners who are looking to understand better the processing of WOSB certification and the overall process, register for WOSB Quarterly Process Session
What's next after I am certified? For small businesses already WOSM or EDWOSB certified and wondering what the next steps for their firm is, register for: I'm WOSB Certified: What's Next?
HAVE MORE QUESTIONS ABOUT GETTING YOUR WOMAN-OWNED BUSINESS CERTIFICATION?
If your small business is just getting started and wants to learn more about how to get a woman-owned business certification, check out the SBAs robust knowledge base. 
Here are some of the items included in the knowledge base:
User guides for applicants

How-to videos 

Training media

General FAQs

Document and claim FAQs

FAQs for the application process




---
STAY CONNECTED
Get the latest small business news and tips: