Get Started
Choose a path below to start your journey with us
I'm ready to apply
Use our online application to share key details about you and your business.
Start Now
I want to talk to a loan officer
Tell us about your needs and we'll match you with a loan officer.
Get connected
Current borrower? Click here.
Your Go-To Business Advising Team
Along with providing loans, CDC Small Business Finance offers knowledgeable and accessible small business advisors to loan applicants and current borrowers  —  pre and post loan.  Our proven team of experts will provide support on everything from credit repair to financial reporting to business strategy.
Work with Seasoned Entrepreneurs
Access knowledge and resources from small business experts
Get Approved with Pre-Loan Support
Pre-loan support to help loan applicants get approved
Personal Post-Loan Advising
We help you grow and succeed with smart business decisions
Business Advising offers:
Complimentary services to loan applicants & existing borrowers
Advice tailored to your specific needs and industry right when you need it
Work with a supportive small business advisor with expertise in a full range of business topics
Recommendations and access to useful resources including professional services, business templates, apps, software and more
One-on-one customized business advising
Help with credit improvement, business plans, financial reporting, daily operating challenges, business strategy, opportunity evaluation and other personalized services
Actionable tips, tools and techniques
Online and in-person workshops
Financial Knowledge is a Must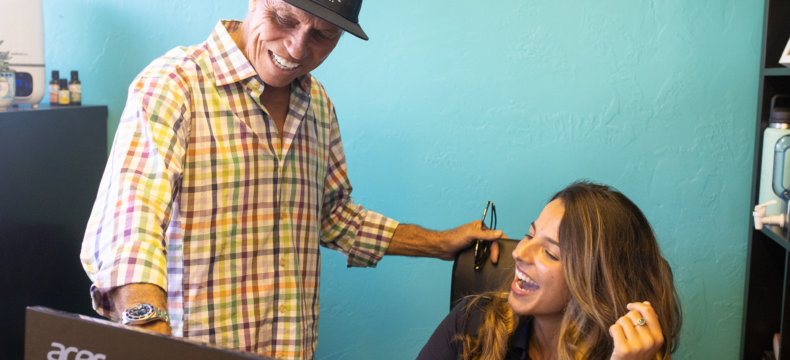 "Our business advisor gave us tips on finances, creating new streams of revenue and pointers on reducing expenses"
Karina Sanchez, Co-owner, Waterhorse Charters
30% off QuickBooks Online
QuickBooks has partnered with CDC Small Business Finance to help small business owners prioritize tracking and monitoring their financials. We recommend QuickBooks Online as a tool to help you make smart decisions for your business.
With QuickBooks Online small business owners can easily access and manage your books from your computer, laptop, or smartphone anytime you choose. QuickBooks also helps you process invoices, pay bills, track mileage and much more.
You're not alone: Pre-Loan Advising
Loan applicants recommended to our business advising team get an experienced small business expert on their side. Our business advisors understand the challenges you face and offer solutions that are actionable and realistic based on your business. Learn more about our pre-loan program:
Business owners recommended to business advising work with a supportive small business advisor with expertise in a full range of business topics
Recommendations & access to resources including professional services, business forms & templates, apps, software & more
Complimentary services
Advice tailored to your specific needs and industry right when you need it
Smart Success with Post-Loan Advising
Now that your business has the capital it needs, our business advising team is always in your corner to assist you. Turn to our advisors right away or five years from now to get advice on best strategies to meet your goals and help with big or small business decisions. The team offers:
Support for current borrowers to help you run your business better, faster and on budget
Complimentary services customized to your individual business needs
Advisor that are available anytime
Strategies that help build equity in your small business
Tools and tips so you can make more money and save more money all while saving time
Support to improve bookkeeping, accounting and internal fiscal controls
Source, a weekly e-newsletter with tips you can apply to your business immediately
Our Mission is Your Success
We're in this together. As a nonprofit lender, our passion is helping your business grow and thrive. Our Business Advisors look forward to getting to know you and your business and working with you to support your success.
Complimentary and custom advice from the nation's leading nonprofit lender.
We have helped over 12,000 businesses grow, expand and create thousands of jobs in their communities.
Our advising services and loan products are designed to help you build a strong and sustainable business.
^