More Bottomline Green With SBA-504's Green Energy Loan
Small businesses looking to grow their business can qualify for commercial real estate loans up to $20 million under SBA-504′s Green Energy Loan program. This special loan combines up to $5.5 million from the SBA/CDC with a bank's contribution to reach the total of up to $20 million.  Small businesses can secure an unlimited number of these loans, each with the maximum of $5.5 million in SBA financing. A typical SBA-504, non-energy loan, maxes out at $5 million.
Each SBA-504 Green Energy loan

can provide up to $5.5 million in SBA/CDC financing when used to purchase, build, convert or expand a building that meets one of the following criteria:
| | | | |
| --- | --- | --- | --- |
| | Reduces company energy consumption by at least 10% (e.g. solar, efficient lighting, improved insulation). | | Produces renewable energy such as wind, solar, biomass, hydropower, geothermal. |
"We were reportedly the first company in the nation to get a SBA Green 504 loan, which allowed us to buy our building, save energy and save money. By adding energy-efficient lighting, HVAC and other retrofits, we've saved about $11,000 a year which has helped us to further grow the company." – Carlos Herrera, Owner of Interior Removal Specialist, Los Angeles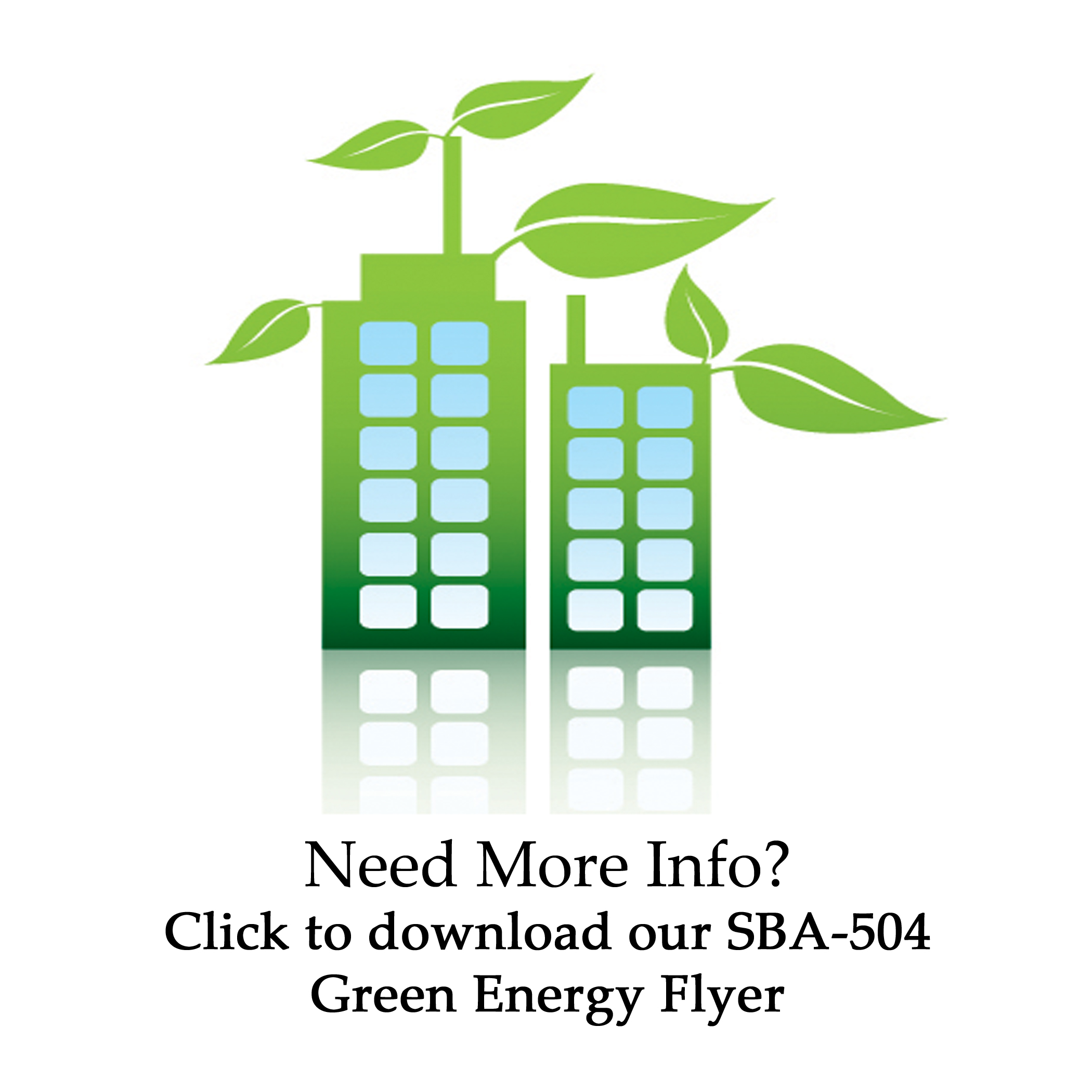 Contact a Loan Expert in your area today for more information. Find us on Twitter (@CDC_Loans) and on LinkedIn.