---
The Childcare and Preschool Loan
February 10, 2021
You're giving people the gift of childcare or early childhood education.  You are committed to children and providing them with the care they need while ensuring parents have peace of mind.  Simultaneously, you are running a business, or maybe you're just starting out or looking to expand your childcare or preschool offerings.
Your industry is unique, whether you own a childcare center, a family child care home or a preschool,  working with someone that understands the nuances of your business is critical – especially when you are looking for financing.
With over four decades of experience in small business lending, we have found that providing you a team of people who specialize in your industry  helps you obtain the capital you need and provides you with knowledgeable advocates throughout the loan process.
WHAT IS A CHILDCARE AND PRESCHOOL LOAN SPECIALIST?
Our experienced team of professionals, from loan officers to underwriters, have taken the time to learn about your industry including licensing requirements, accreditation, and current issues. They are also well versed in understanding the payors such as the state.  This knowledge helps them match you with the loan product that will best fit your needs and support your long term success.
Their expertise means they know the ins and outs of the loan process as it relates to your industry and will guide you every step of the way.  They will help you understand your financing options, present the terms in an easy to understand way and help you navigate gathering the required documents. 
Meet our Child Care and Preschool Loan Specialists: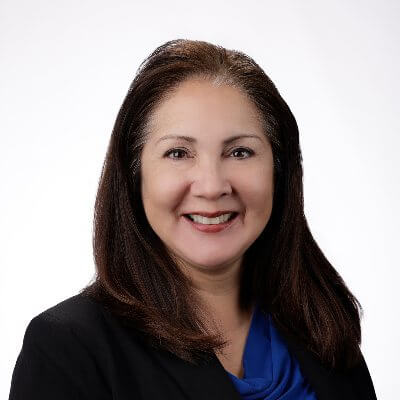 pgarton@cdcloans.com
559.519.1478
ACQUIRING, EXPANDING OR STARTING A CHILD CARE BUSINESS OR PRESCHOOL?
Acquisition and Expansion:
Our financing can be used to acquire an existing Child Care business, Preschool, or to expand your current operations.  In all cases we will help you assess the situation to identify the right financing to support your growth.

Start-up:
Our team of experts understand the Child Care and Preschool industries start-up challenges.  We will help you:
Secure your loan prior to licensing to open your business

Understand the loan terms and rate 

Identify the loan amount that will best support your goals and success  
THE CHILD CARE/PRESCHOOL LOAN
Here are the details about the loan.  Review this information and then your Child Care and Preschool Loan Specialist can answer any questions and help you navigate the process of getting approved.
Loan Amount: $20,000-250,000
Terms: 5-10 years
Rate: Variable rates tied to Prime – starting at Prime +2.75
Requirements:
Good credit with timely repayment of existing debt and explanation for any past credit issues

Show sufficient cash flow to make payments

Down Payment: startups 20%, business acquisitions 10%

Collateral not needed for approval

Flexibility to waive some requirements for businesses in low-to-moderate income communities and veteran-owned businesses.
Areas Served: California

3 STEPS TO GET YOUR LOAN 
Your Child Care and Preschool Loan Specialist will help you navigate the loan process. Here's what to expect:
Get prequalified

: Provide basic financials and hear from us within 3 business days.  Once pre-qualified, we will let you know of any additional documents that are required.

Get Approved

:  We will work to learn more about your business and may ask for additional documentation to help secure your approval.  Approval typically takes 2-4 weeks after receipt of requested documents.  

Congratulations, you're funded! 

Get funded quicker by submitting required closing documents as timely as possible.



FREQUENTLY ASKED QUESTIONS
What is the rate?   
Your rate will depend on which of our loan products best match your needs as well as the credit risk of your project.  Compared to the marketplace – our rates are competitive.
Do you finance start-ups?
Yes – If you are a start-up there will be a 20% down payment requirement and we will look to see that you have historical management or industry experience.
Will someone work with me directly?
Yes – you will work with your Child Care and Preschool Loan Specialist initially and then work with our approval and funding team.
How long will the process take?
You will know if you have been pre-qualified in 24-72 hours of fully submitting the initial request.  The loan process from approval to funding can range from 4-6 weeks – and your level of responsiveness is key to how quickly we can get you to the finish line! 
---
STAY CONNECTED
Get the latest small business news and tips: